Source: www.en-hrana.org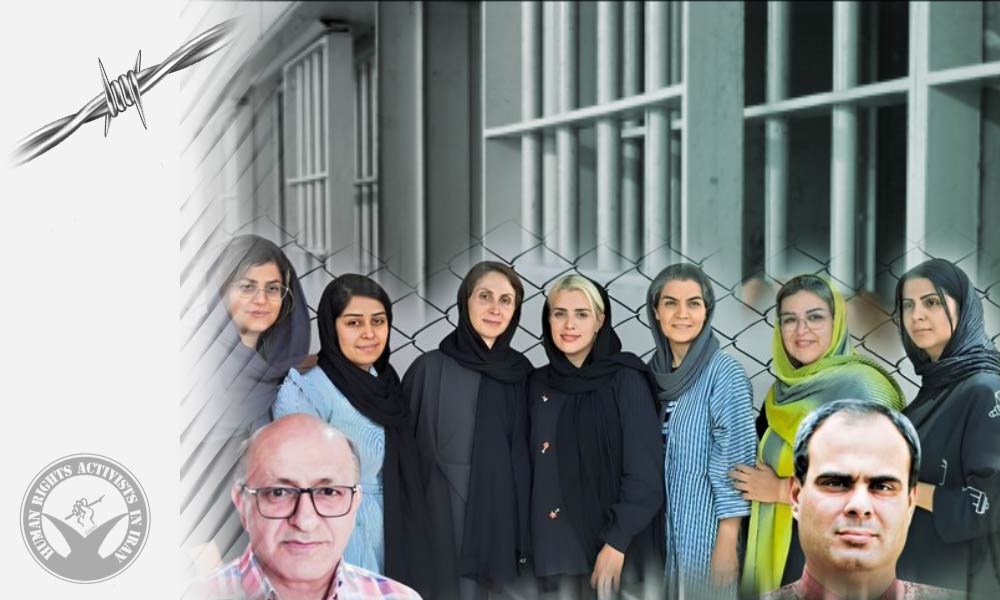 On Saturday, August 5, 2023, nine Baha'i individuals were incarcerated in Kachooie Prison and the Central Prison of Karaj to commence their prison terms.
According to a reliable source who spoke to HRANA, Mahsa Tirgar Bahnemiri, Rameleh Tirgarnejad, Elham Shareghi Arani, Nakisa Sadeghi, Sadaf Sheikhzadeh, Shahrzad Mastouri, and Negin Rezaie were transferred to Kachooie prison, while Kamyar Habibi and Saman Ostovar were imprisoned in the Central Prison of Karaj.
In mid-June, the Appellate Court of Alborz province upheld a combined 40-year, seven-month sentence against these Baha'is along with four others. They have also received additional punishments as part of their conviction.
These individuals were found guilty of various charges, including "Insulting and propaganda against Sharia through engaging in educational activities" and "running groups to act against national security."
The Iranian regime perceives the peaceful activities of Baha'is in providing humanitarian aid and education as a challenge to its own ideology.
The deprivation of the freedom to practice their religion is a blatant violation of Article 18 of the Universal Declaration of Human Rights and Article 18 of the International Covenant on Civil and Political Rights. The United Nations covenant holds that every person has the right to freedom of religion, freedom of converting religion, as well as freedom of expression, individually or collectively; openly or secretly.