Source: www.en-hrana.org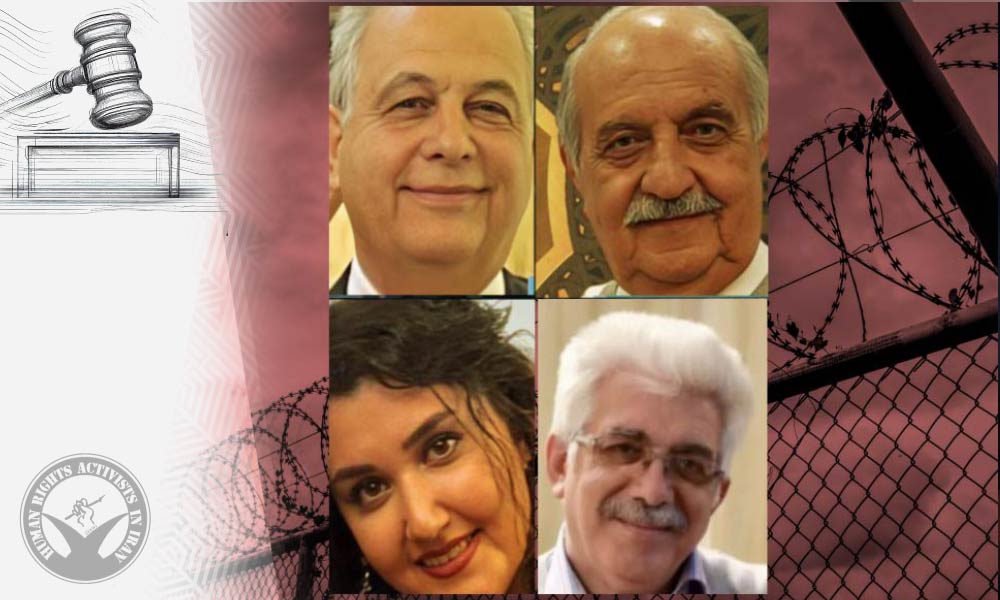 In a recent development, the Tehran Court of Appeal has issued a collective 12-year prison sentence to Baha'i citizens Shadi Shahidzadeh, Mansour Amini, Valiollah Ghadamian, and Ataollah Zafar.
Presiding over the case, Judge Abbasali Hoozan has pronounced the following sentences: Shahidzadeh will serve five years, while Zafar and Ghadamian will each serve two years, and Amini will face a three-year term.
It is worth noting that initially, the Tehran Revolutionary Court had sentenced all four individuals to five years in prison on charges of "membership in illegal groups aimed at disrupting national security."
These Baha'i citizens were apprehended by security forces on May 1, 2023, and subsequently transferred to Ward 209 of Evin Prison.
HRANA's annual report has highlighted a concerning trend where, in 2022, 64.63% of reported human rights violations against religious minorities are directed toward the Baha'i community.
The Baha'i faith is not recognized as a legitimate religion by Iranian authorities, leading to systematic and longstanding violations of the rights of Baha'is in the country. This includes the denial of their fundamental right to practice their religion, which constitutes a clear breach of both Article 18 of the Universal Declaration of Human Rights and Article 18 of the International Covenant on Civil and Political Rights. The United Nations covenant holds that every person has the right to freedom of religion, freedom of converting religion, as well as freedom of expression, individually or collectively; openly or secretly.