(HARANA – Tuesday 18th Aban, 1389 [9 Nov 2010] at 6:05 PM) On Sunday, Rufia Beydaghi, a Baha'i resident of Semnan, was arrested by agents of the Information Office.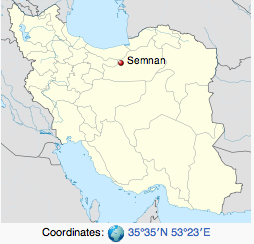 According to information from HARANA reporters, on Sunday, 16th Aban 1389 [7 Nov 2010], officers from the Information Office of Semnan invaded the workplace (stationary store) of a Baha'i resident called Rufia Beydaghi, arrested her and took her to Semnan prison.
It should be mentioned that during the days since her arrest, she has had no contact with her family. Similarly, the family's attempts to learn the fate of their daughter have not been successful, and they have merely been told that their daughter must remain in prison for a few days, and then a decision will be made about her.
It is worth noting that in the sixties [1981-1991] as an infant, Rufia Beydaghi spent some time in prison along with her mother (Farzaneh Malekzadeh), charged with being a Baha'i.
—
Translation by Iran Press Watch
Source: http://www.iranpresswatch.org/fa/post/1603, http://www.hra-news.org/1389-01-27-05-24-07/5038-1.html