Source: www.iranhumanrights.org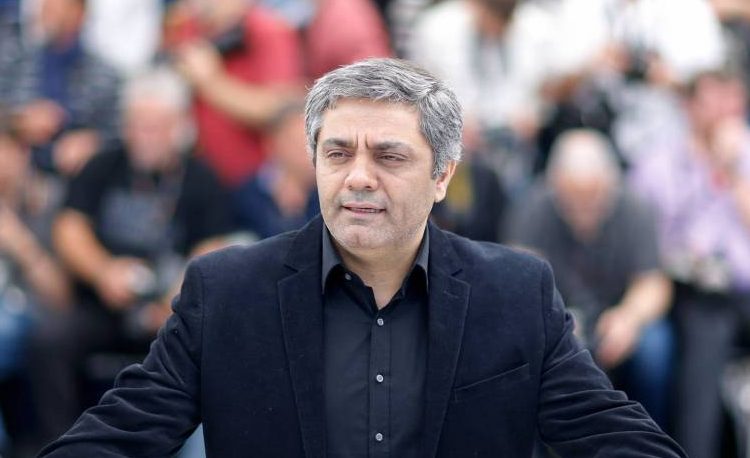 Award-winning director Mohammad Rasoulof has revealed that he has been banned from making films in Iran and is not allowed to leave the country.
"As soon as I arrived at Tehran's international airport [on September 11, 2017], two individuals came to me at the passport checkpoint and took me to a room where they confiscated my passport and personal belongings," Rasoulof told the Center for Human Rights in Iran (CHRI) on December 23, 2017.
"Two hours later they returned my personal belongings but kept my passport and told me I should appear at the Culture and Media Court," he added. "But a few days later, I received a summons telling me not to appear in court until further notice."
Rasoulof's passport was confiscated after he returned to Iran in September 2017 after winning the Un Certain Regard prize at the Cannes Film Festival for "A Man of Integrity." The film, which has not received a permit to be screened in Iran, focuses on corruption in the Islamic Republic.
"Then, on October 3, I was questioned for more than four and a half hours by three individuals who asked me about all my films, especially 'A Man of Integrity' and 'Manuscripts Don't Burn,'" which is about murders carried out by Iran's Intelligence Ministry in the 1990s," said Rasoulof.
He continued: "From the start, it became clear that the gentlemen questioning me were from the Islamic Revolutionary Guards Corps' (IRGC) Intelligence Organization. They told me I am charged with 'assembly and collusion against national security' and 'propaganda against the state."
"They literally said their office works independently without any supervision," he added.
Rasoulof was prosecuted on the same charges in March 2010 along with fellow dissident filmmaker Jafar Panahi and sentenced to six years in prison. Upon appeal, the sentence was reduced to one year in prison but has not been enforced.
Giving more details about his questioning by the IRGC intelligence agents, Rasoulof said, "They were very angry. They insisted that I had smeared the values of the [1979] revolution in my films."
"One of the interrogators said frankly that independent cinema is a joke and should be banned," he added. "I told him that if independent cinema is a joke, why don't you let me tell my jokes?
He continued: "Then I was questioned about one of the stories in 'A Man of Integrity' and they were adamant that I was defending Baha'ism. I explained that one of the topics in the film is discrimination in Iran. I did not defend any particular group or ideology in my film but it is my right to protest the ruling establishment's denial of basic rights to certain groups of people."
Iran's Constitution does not recognize the Baha'i faith as an official religion. Although Article 23 states that "no one may be molested or taken to task simply for holding a certain belief," followers of the faith are denied many basic rights as one of the most severely persecuted religious minorities in the country.
"They said I am banned from making films and should come back for more questioning," Rasoulof told CHRI. "Two months have passed and I am still waiting in limbo."
Rasoulof revealed that two colleagues who have worked on his films, including producer Kaveh Farnam, have also been banned from traveling outside Iran.
"We all know that in Iran's political structure, power is concentrated in a place that takes away the authority of the executive branch, headed by the president, in implementing the law," he said.
"We are still witnessing films, which were approved for public screening, being postponed because of threats and attacks by [religious] radicals," added Rasoulof. "The Culture and Islamic Guidance Ministry cannot even defend its own decisions."