Source: www.hra-news.org
Translation by Iran Press Watch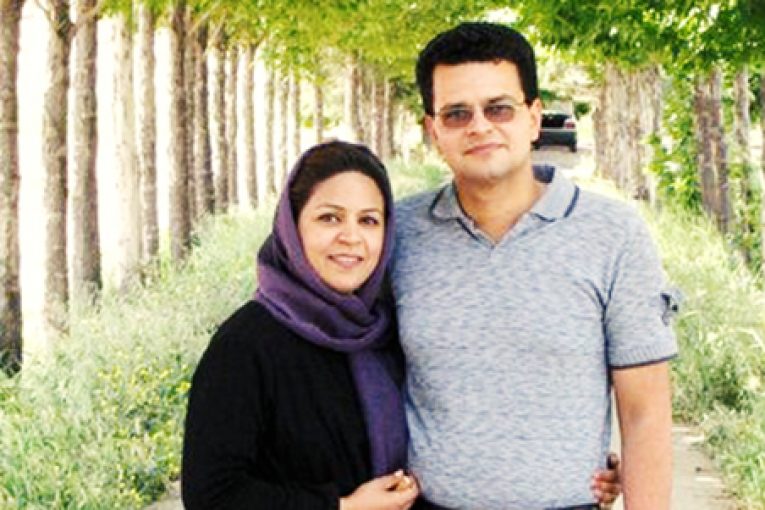 HRANA News Agency – Iman Rashidi, a Baha'i citizen living in Yazd, who was sentenced to three years imprisonment and one year suspended imprisonment as one of the 20 Baha'i citizens in a joint case with the Yazd Revolutionary Court, was released today on termination of his term of office.
According to a report from the HRANA News Agency, the Human Rights activists' news agency in Iran, Mr. Rashidi, was released from prison upon the completion of a three-year prison sentence.
Despite the fact that Mr. Rashidi could have made use of conditional release, he was not provided that option for reasons unknown.
Mr. Rashidi was sentenced to during a mass trial in the well-known case of "20 Baha'i Citizens". All were charged with "propaganda against the regime" and "gathering and collusion against the internal security of the country".
Branch 1 of the Revolutionary Court of Yazd condemned all 20 these Baha'i citizens to a combined total of 58 years in prison, 38 years of which is punishable.
The verdict was confirmed on appeal on April 27, 1993, at the Appeal Branch of Yazd province. Mr. Rashidi and most of the other 20 defendants were imprisoned immediately.
Baha'i citizens in Iran are denied religions freedom. Under Article 18 of the Universal Declaration of Human Rights and Article 18 of the International Covenant on Civil and Political Rights, everyone has the right to freedom of religion and changing of religion or belief, as well as the freedom to express them individually or collectively, openly or in secret. Despite this, Baha'is are subjected systematic exclusion from many forms of employment, higher education, as well as many other civil rights.
According to unofficial sources in Iran, there are more than three hundred thousand Baha'is.  However, the Iranian constitution recognizes only Islam, Christianity, Judaism, and Zoroastrianism and refuses recognize the Baha'i Faith. For this reason, Baha'is' rights in Iran have been systematically violated throughout the past years.