Source: www.hra-news.org
Translation by Iran Press Watch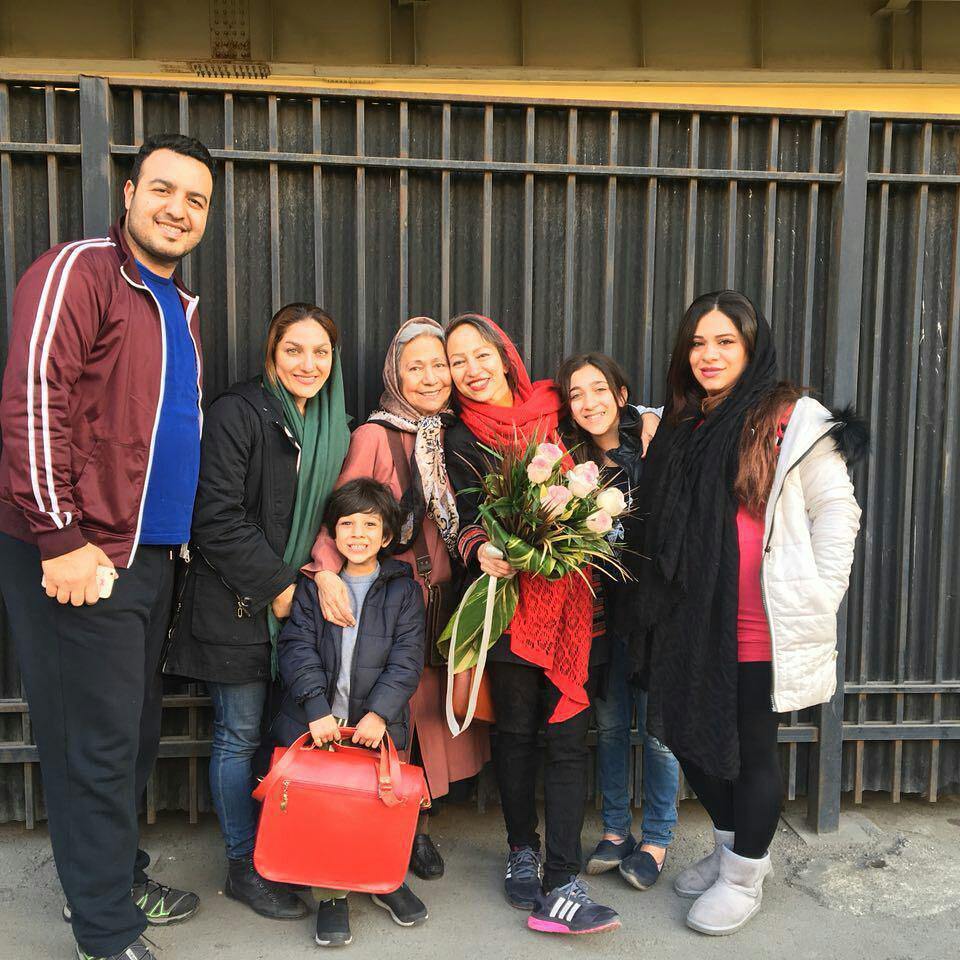 HRANA- This afternoon, Elham Farahani, an Iranian Baha'i who was sentenced to 4-year prison terms in Branch 28 of the Revolutionary Court presided by Judge Moghiseh, was released after serving her term.
According to HRANA- The Human Rights Activists News Agency in Iran- Elham Farahani was released on the afternoon of February 11th after serving 4 years in Evin Prison.
In 2012, Elham Farhani, born in 1962, was arrested in her home along with her husband, Adel Naeimi, by the security forces associated with the Ministry of Intelligence. Less than ten days later their son, Shamim Naeimi, was also arrested and sent to the solitary confinement of Ward 209 of Evin Prison.
After two months, Ms. Farahani and Shamim were released temporarily on $20,000.00 bail; however, her husband, Adel Naeimi, was transferred to Rajaee Prison in Karaj.
Later, Elham, Adel and Shamim were summoned to a "5-minute" summary hearing at Branch 28 of the Revolutionary Court of Tehran with presiding judge, Moghiseh, at which they were sentenced to four-year, ten-year and three-year prison terms, respectively.
This Baha'i family, as with many other Baha'is, were falsely charged with "propagating against the regime, being members of an illegal organization, and, congregating and colluding to disrupt the national security".
On Sunday May 11th, 2014, Ms. Farahani and Shamim began serving their prison terms. Ms. Farahani was sent to the women's ward of Evin Prison. Shamim joined his father in Rajaee Prison in Karaj. Shamim is married and has two children aged 9 and 3 years old.
A source reported, "On the morning of Saturday May 10th, security agents showed up at Shamim's home to arrest him and decided to come back the following day since he wasn't home. On Sunday morning, as Shamim was getting ready to go to authorities, they showed up again and took him. Hours later, few relatives followed him to Evin Prison doors to bade him farewell. An agent approached them there and claimed that Shamim wanted to say goodbye to her mom, Ms. Farahani. So, the message was conveyed to her with a phone call and when she rushed to see him, the agent arrested her on the spot and sent her to jail to serve her term", said one of the close relatives of the Naeimi family.
It is worthy of note that Elham Farahani suffers from severe arthritis in her arms and neck. In her recent physical test, she has been diagnosed with possibility of having an acute spinal disc herniation. Nonetheless, the judicial authorities and (warden of) Evin Prison denied her access to see any specialist nor to seek treatment outside the prison walls.