Source: www.iranwire.com
By Kian Sabeti
Translation by Iran Press Watch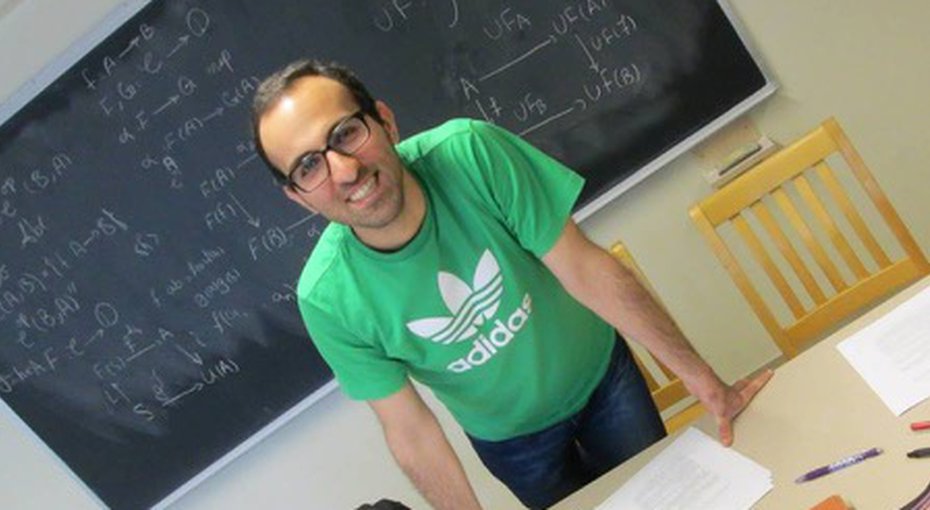 "Babak Beheshti Vadeghan" was among several Baha'i citizens whose homes were targeted in a coordinated series of raids on May 22, 2011, by security forces of the Ministry of Intelligence. These citizens were targeted for their work with the Baha'i Institute for Higher Education (BIHE), an on-line virtual university, also known as the Scientific Free Institute. During the raids, all equipment and documents related to the BIHE were seized. Four of the houses were sealed due to having classroom set-ups for scientific and educational classes. A large number of Baha'i professors and students were arrested and/or interrogated, and cases were set up for each of them.
The BIHE was founded in 1987 to provide higher education to Baha'i students, who are banned from attending University in Iran. BIHE is supported by volunteers who serve as teachers and staff.
In 2000, Beheshti had been barred from taking the national University Entrance Exam and attending university, due to his Baha'i Faith. So, he turned to the BIHE, through which he was able to pursue his studies in Mathematics. He received his BA in 2005, and immediately began serving as a mathematics teacher for the BIHE. He was still serving as a teacher at the time of the 2011 raids.
In his account of the raid of on his home, Beheshti shared, "At around 6 am on May 22, 2011, some of the intelligence Ministry agents, who initially introduced themselves as Gas Company's workers, rang the house bell." Beheshti's father opened the door. When the agents presented the warrant, his father asked to be allowed to wake the family members before the agents entered. The agents refused and, according to Beheshti, "They first entered the bedrooms while we were all asleep. This act shocked my sister immensely who was asleep. I woke up from the noise in the room, and when I opened my eyes, I just saw a few strangers walking around my bed and looking through my belongings."
It was two years before Beheshti's case came to trial. In 2013 Branch 28 of the Islamic Revolutionary Court of Tehran, headed by Judge Moghiseh, charged him with teaching Baha'i youth through the BIHE. As Beheshti had recently emigrated to Canada to attend the University of West London, Ontario, he was sentenced in absentia to a five-year prison term.
Prior to trial, Babak Beheshti along with several other Baha'i professors and students were summoned by phone for interrogation to the Office of the Ministry of Intelligence on the Vali Asr Road. While there Beheshti was charged with having been "illegally educated and trained in the Illegal Baha'is Science-open Institute." His interrogators asked him to write his autobiography in full detail, and demanded he provide a list of the names and personal information of his Baha'i students. Beheshti refused, stating the names and personal information of the students were unrelated to his case. The interrogators threatened to keep him detained if he continued to refuse to comply. He continued to refuse and finally, after approximately three hours, he was released.
On March 12, 2013, ten Baha'i professors, including Babak Beheshti, were summoned to the "Shaheed Moghaddas Court" in Evin Prison. "In the courtroom, the prosecutor charged me with acting against national security because of being a Baha'i or, according to him, because of membership in the misguided Baha'i cult and being active in the illicit Baha'i University."
At this time an interrogator asked Beheshti to accept the charges and sign an affidavit that he would no longer work with the BIHE. He explains, "I did not accept any of his requests. I did finally agree to write that I did not have any hostility against the Islamic Republic regime, and so far, I have not done anything against this regime, and my goal is to teach at the BIHE to serve youth who otherwise would be deprived of University education. It was interesting to note that during the interrogation, two or three anonymous individuals were sitting behind me, constantly interjecting comments and asking me unrelated and religious questions throughout my conversation with the interrogator. The interrogator showed no reaction to their behavior."
At the end of the day, Beheshti and six other Baha'i professors, who had also refused to sign a commitment to no longer work with the BIHE, were released on bail of 500 million rials[i]. In the ensuing months the Islamic Revolutionary Tribunal of Tehran sentenced all seven to either four or five years imprisonment for allegedly acting against national security.
Of those seven convicted, Nasim Bagheri, sentenced to four years, completed her sentence this May of 2018, and has been released. Four other Baha'i professors, Payman Kashkabaghi, Azita Rafizadeh, Negin Ghedamian and Hasan Momtaz, remain in prison serving their sentences. Tolo Golkar had emigrated from Iran before her sentence was executed. Beheshti also emigrated from Iran to Canada, in July 2013, to pursue his education at the University of Western London, Ontario.
A few months after Beheshti's departure from Iran, the office of the Revolutionary Prosecutor of Tehran informed his father that his son had been tried and convicted in absentia and sentenced to a five-year prison term.
Beheshti believes that the attacks of May 2011 on the BIHE failed to have any adverse effect on the continuing activities of this institution, with no classes or academic discipline having been closed. The BIHE did take action to function with greater care and caution in order to maintain the safety of the institute, its students and its volunteers. For example, prior to May 2011, the professor or the class organizer would publish the classroom location on the Institute's website. Following the May 2011 raids, class locations were no longer published on the website, and students were notified of class dates and locations in a more secure manner.
Beheshti personally experienced no negative impact on his educational activities, even after the interrogation.
"In July 2013, I migrated to Canada to continue my studies at the University of Queens, Ontario, and started studying mathematics," said Beheshti, about his current academic status and his relationship with the BIHE. "After two years, I received my master's degree. I am currently a Ph.D. student in mathematics at the University of Western London, Ontario, and I hope that my education will be completed in two years."
He goes on to say the best years of his life, in terms of satisfaction and inner happiness, was the period in which he taught at BIHE. "Like any other Iranian, I love my homeland, and I wish to return to Iran one day, but with the decree issued for me, I do not think that day will come soon."
_____
[i] Currently equal to $12,500