Saturday 17 Mehr 1389 [9 Oct 2010] at 9:19AM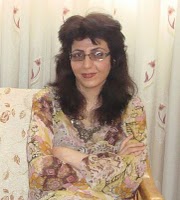 Mahen Khanjani, a Baha'i in Tehran who had been arrested by security forces, was released from custody at noon today.
As reported by a Rahana reporter, Mahin Khanjani, who had been arrested at her home by security forces on the morning of Thursday 15 Mehr 1389 [7 Oct 2010], was freed after 48 hours in custody on the 17th of Mehr.  The security forces upon arrival conducted a complete search of her home, and confiscated personal belongings including her computer.
It is worth mentioning that the pressure on Baha'i citizens has increased during recent months, so that more than 30 Baha'i citizens have been condemned to heavy prison sentences or banishment.
Translation by Iran Press Watch